Welcome to TANNERITE®
The Original Reactive Rifle Target
This is the home of Tannerite® Sports. Inventor of the binary reactive target used as a shot indicator to improve your rifle shooting accuracy!
What's BOOMIN?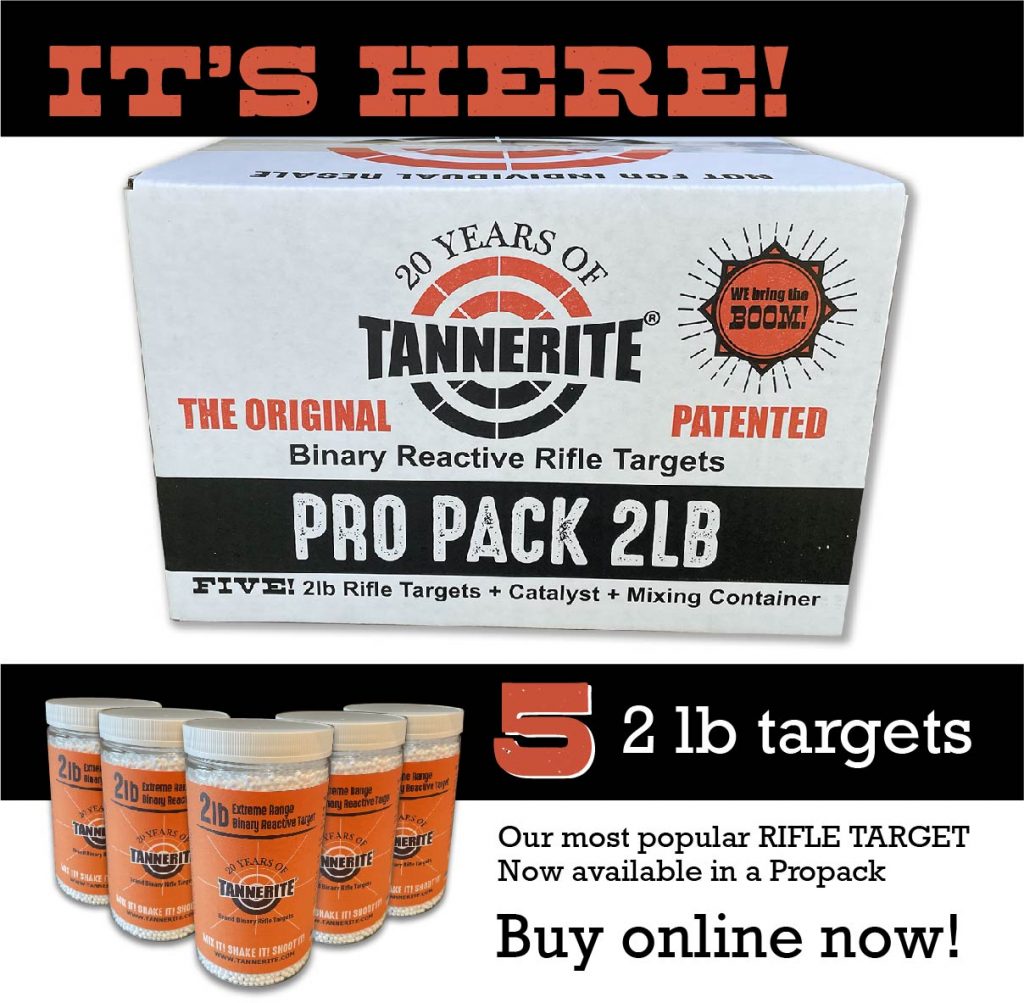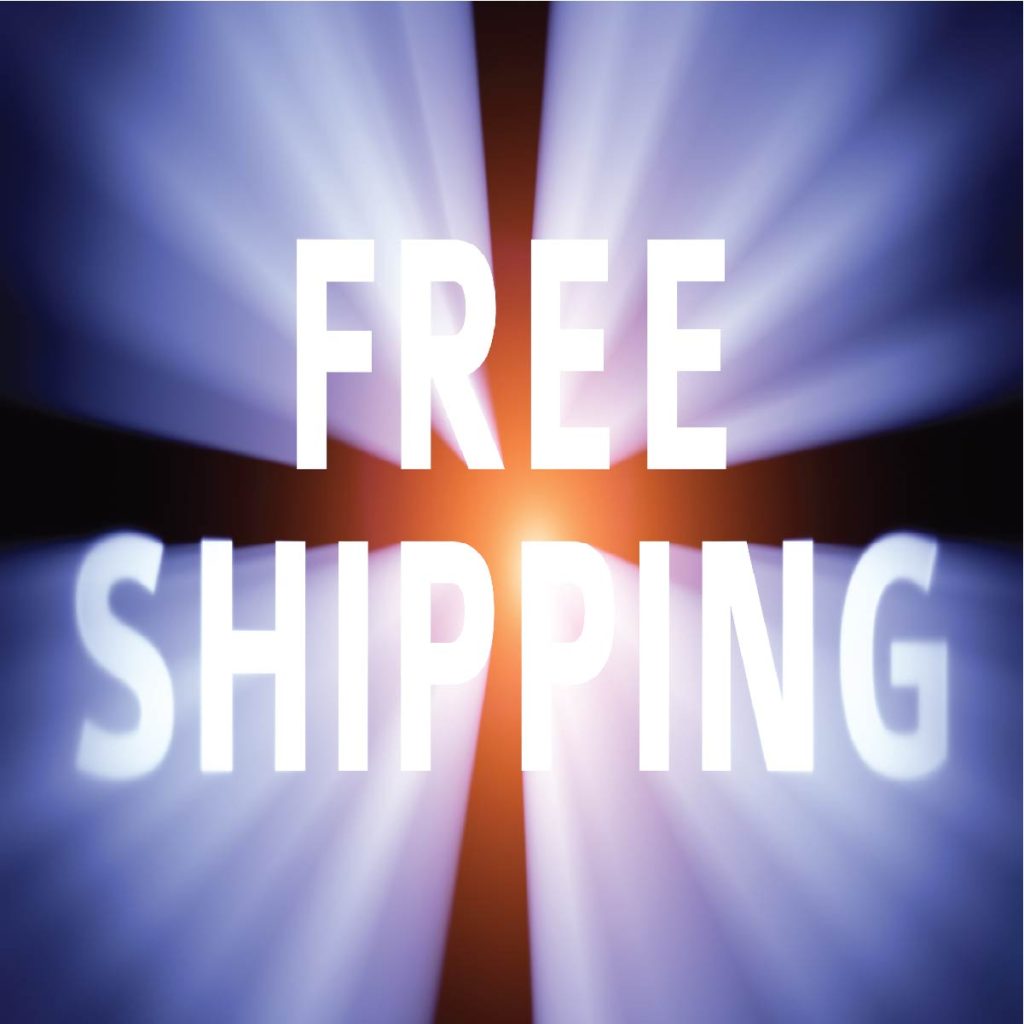 Free Shipping on orders over $150.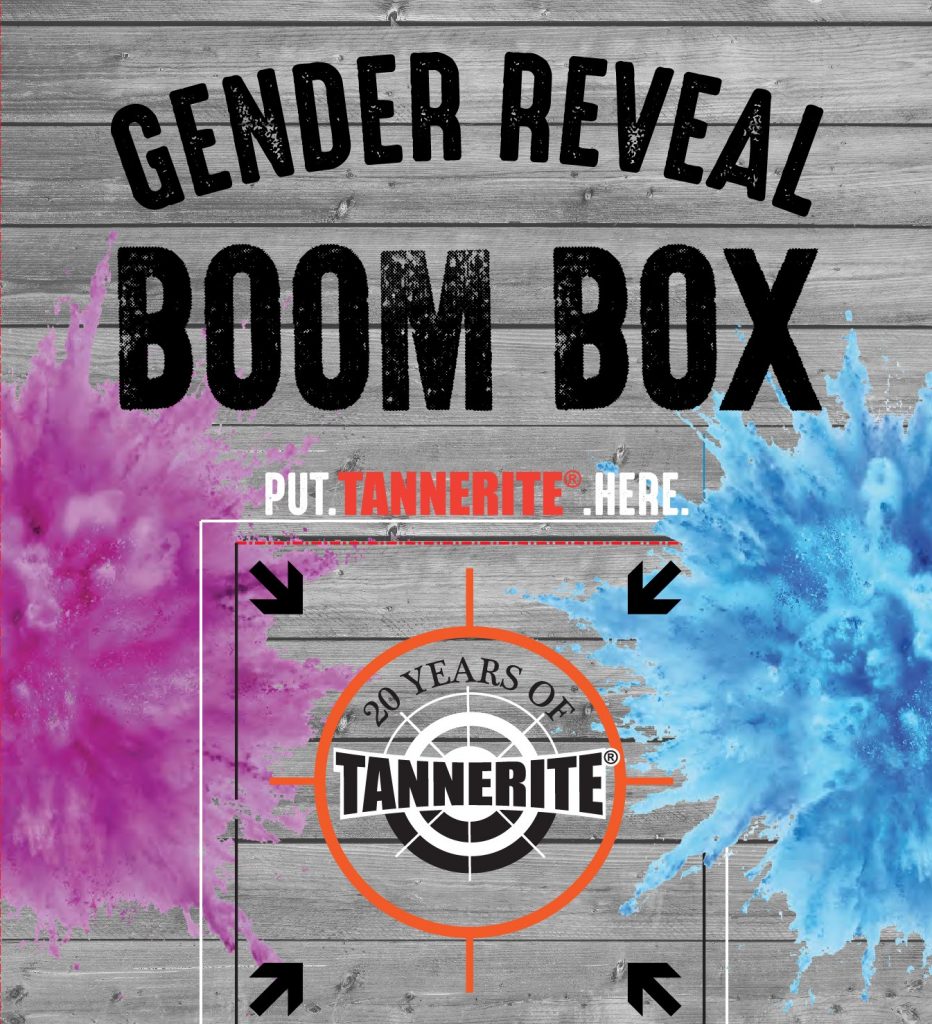 Rifle Shooting. Shot Indicator. Target Practice.
Buy Tannerite® Best Value Targets:
Imitation is the highest form of flattery…
UNFORTUNATELY our competitors don't follow the same guidelines for safety and quality.
WE invented BINARY REACTIVE TARGETS.
WE know the science. | WE back our product.
If it does NOT say Tannerite® or display our logo, then it is a FAKE!.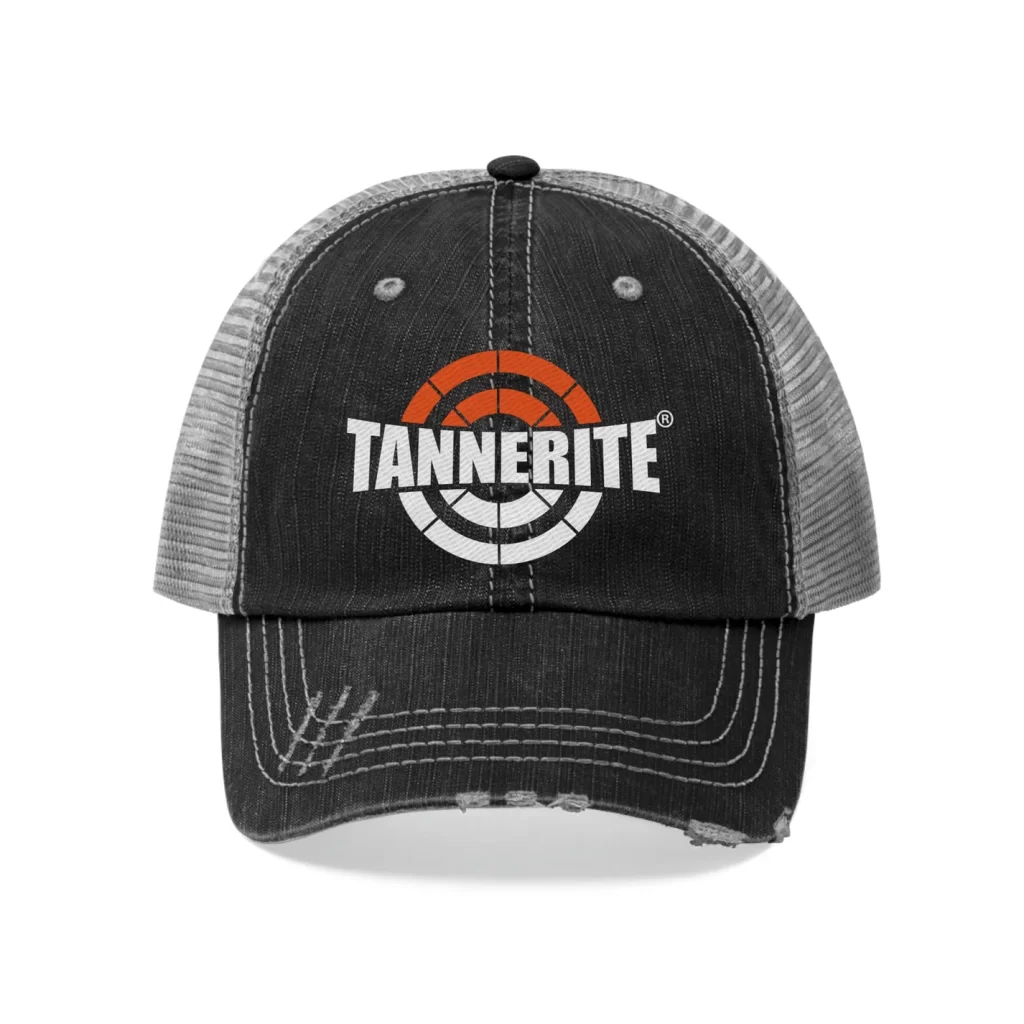 Welcome to Tannerite Sports Apparel and Gifts.
Tshirts, Sweatshirts, Tannerite® Branded Original Gifts and Accessories!
Logo Tshirts, Kids, Fun and Unique!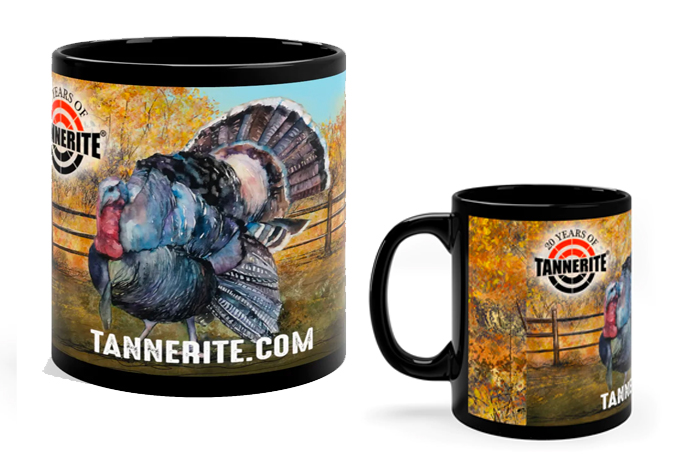 Gifts and Accessories added daily!
Buy Tannerite® Targets Direct!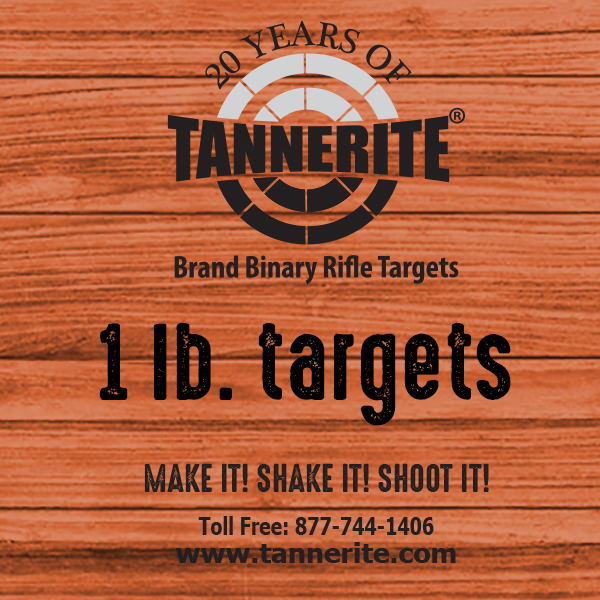 Safe and Legal: Tannerite® Brand targets are specifically designed to be safe and only initiated by a centerfire rifle. Only Tannerite® holds a valid patent on Binary Exploding Rifle Targets. We have spent many years perfecting our product. This product must be used as instructed. Follow the directions! If you have a questions, please contact us!

Find Tannerite Near Me
Find a Tannerite® Retailer in your neck of the woods.
Distance Range Radius: KM

0

Category
Interested in becoming a Tannerite® Dealer? Contact Us today for details!
For full detailed explanations, visit our FAQ page!
quick facts…

Treat all binary targets with respect. Misuse of binary targets could result in serious injuries or death
To ensure a homogeneous composition, be sure to use the mixing container that's included with every Tannerite® brand binary rifle target purchase and shake well to achieve uniform mixing
Place ¼, ½, and 1 lb targets down range at least 100 yards before shooting. Place 2 lb targets 200 yards down range before shooting.
We recommend elevating the target above the ground to reduce the amount of flying debris
Remember that the legal use of these targets is as a shot indicator only
Mix the targets at the range and shoot them immediately. Do not transport, store, or sell the mixed composition unless you have the appropriate explosives endorsements
Always wear ear and eye protection
Be sure to use in a remote area only and respect the adjoining property owner's right to tranquility
Do not use target in locations where a general fire order is in effect and do not use target near combustible materials
As always, respect local noise ordinances and always use Tannerite® Brand Binary Rifle Targets as directed by the manufacturer
Please store at room temperature in a dry location
Never place these targets inside, on top of, or under any metal, rock, or other surfaces that could produce flying debris or sparks, or within another object.  This is dangerous and constitutes improper use of the product.
*Shipping Exclusions Apply
Free shipping site-wide applies to standard ground shipping and handling within the U.S., EXCLUDING Hawaii, Alaska, and the U.S. Territories. We do not ship to P.O. Boxes.
Discounts do not apply to sale items or DEALS, such as multi-packs or volume deals, or gift cards unless otherwise noted and cannot be combined with any other offers.
For more information, check out FAQ page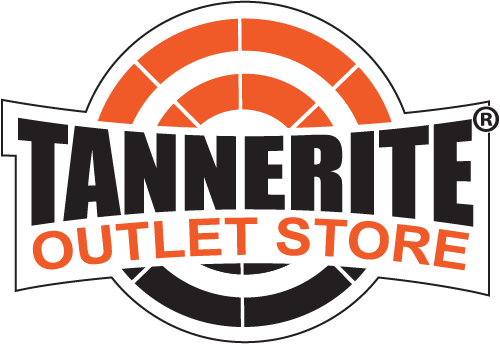 Buy Tannerite In Person at our Outlet Store!
86507 College View Road
Eugene, OR 97405